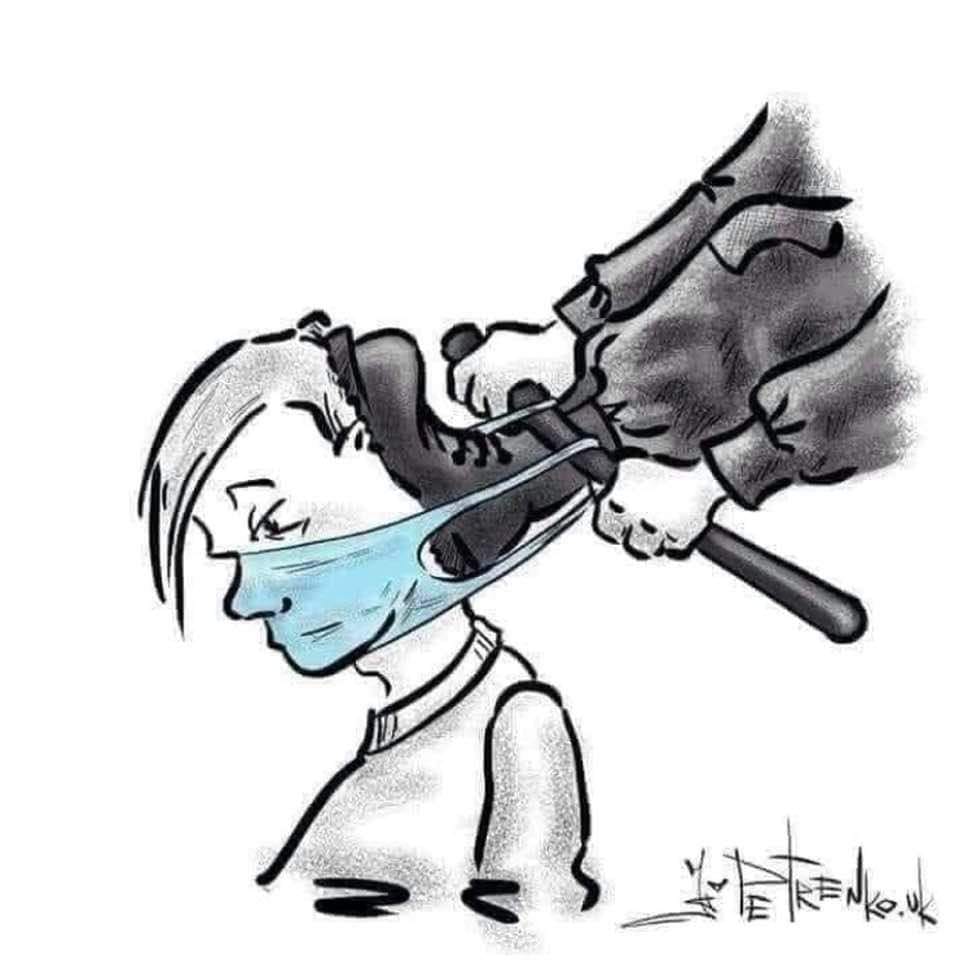 Port du masque obligatoire : L'hérésie.
*****
Wear the obligatory mask : the heresy.
À lire attentivement :
Les personnes atteintes du VIH n'ont plus de système immunitaires et peuvent décéder d'un simple rhume ou d'une infection due à une simple coupure. Ils ne meurent pas du VIH, ils meurent parce que leur système immunitaire ne les protège plus.
Le port du masque affaiblit considérablement notre système immunitaire et on peut comparer cette mesure sanitaire débile à un VIH fabriqué artificiellement.
Il est vivement conseiller aux jeunes particulièrement de respirer sans masque le plus souvent possible.
Je rappelle que notre système immunitaire a besoin de son environnement : virus et bactéries pour apprendre à s'en défendre et à s'en immuniser.
Stéphane Guibert / Finalscape
Please read carefully :
People with HIV no longer have an immune system and can die of a simple cold or infection from a simple cut. They don't die from HIV, they die because their immune system doesn't protect them anymore.
Wearing a mask considerably weakens our immune system and this stupid health measure can be compared to an artificially manufactured HIV.
Young people in particular are strongly advised to breathe without a mask as often as possible.
I remind you that our immune system needs its environment : viruses and bacterias to learn to defend themselves and to become immune to them.
Stéphane Guibert / Finalscape
Total des vues : 30 , Vues aujourd'hui : 1