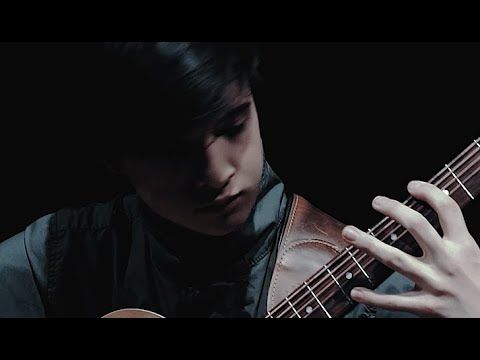 Incroyable talent : Ecoutez ce jeune Polonais, vous n'en reviendrez pas !
*****
Incredible talent: listen to this
young polish
, you will be amazed !
Marcin (nom complet Marcin Patrzalek) est un guitariste, musicien et compositeur polonais de 19 ans. Il a commencé à jouer de la guitare classique à l'âge de 10 ans. En 2015, il a remporté la 9e édition de Must Be The Music Poland à seulement 14 ans. Il est le seul guitariste solo à avoir remporté un concours de talents aussi important dans son pays natal. Il joue de la guitare acoustique, classique, flamenco et jazz, et produit également de la musique électronique qu'il étudie par lui-même. En 2016, il sort son premier album «HUSH» comprenant 10 titres, compilant les propres compositions de Marcin, 2 arrangements et 2 remix. HUSH (et les onglets pour toutes les pièces) sont disponibles sur >>>
La nouvelle de Marcin s'est répandue sur Internet après que son arrangement Toxicity ait obtenu plus de 30 millions de vues et son interprétation Paganini plus de 15 millions. En novembre 2018, il sort son premier EP intitulé «revAMP» comprenant tous ses arrangements. Parmi les morceaux figurait la 5e symphonie de Beethoven, qui a recueilli plus de 30 millions de vues sur Facebook, ce qui en fait la 3e vidéo virale de Marcin. Les vidéos de Marcin sur YouTube, Facebook et d'autres plates-formes ont totalisé plus de 120 millions de vues.

Mise en ligne : Stéphane Guibert / Finalscape
Marcin (full name Marcin Patrzalek) is a 19 year old Polish guitarist, musician and composer. He started playing classical guitar when he was 10. In 2015 he won the 9th edition of Must Be The Music Poland being only 14 years old. He's the only solo guitarist to have ever won a talent show that big in his native country.
He plays acoustic, classical, flamenco and jazz guitar, and also produces electronic music which he studies by himself. In 2016 he released his debut album 'HUSH' featuring 10 tracks, compiling Marcin's own compositions, 2 arrangements and 2 remixes. HUSH (and tabs for all pieces) are available on >>>
Word about Marcin spread around the Internet after his Toxicity arrangement got over 30 million views and his Paganini rendition over 15 million. In November 2018 he released his first EP called "revAMP" comprising all his arrangements. Among the tracks was Beethoven's 5th Symphony arrangement which went on to amass over 30 million views on Facebook – making it Marcin's 3rd viral video. Marcin's videos on YouTube, Facebook and other platforms amassed over 120 million views altogether.
REVAMP (and tabs for all pieces).
Marcin plays on an Ibanez AE900 NT guitar with Fishman Rare Earth Mic Blend pickups and Klotz cables.

Uploaded by : Stéphane Guibert / Finalscape
Total des vues : 155 , Vues aujourd'hui : 1