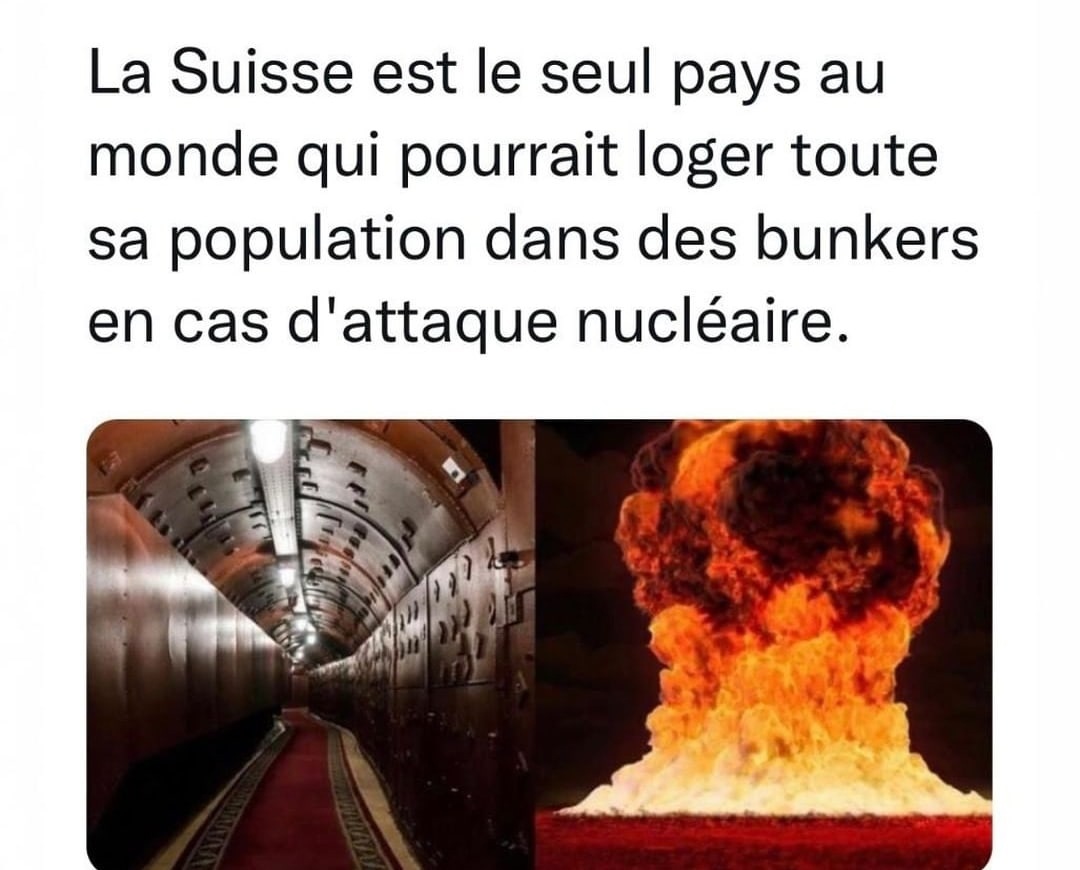 Suisse et protection civile
Image:
La suisse est le seul pays au monde qui pourrait loger toute sa population dans des bunkers en cas d'attaque nucléaire.
La Suisse compte aujourd'hui un peu plus de 300.000 bunkers capables d'accueillir 9 millions de personnes, soit plus que sa population. Même les nouveaux immeubles en prévoient, comme c'est le cas à Vérossaz, 600 habitants.
Elveția și protecția civilă
Imagine:
Elveția este singura țară din lume care și-ar putea găzdui întreaga populație în buncăre în cazul unui atac nuclear.
Elveția are acum puțin peste 300.000 de buncăre capabile să găzduiască 9 milioane de oameni, mai mult decât populația sa. Chiar și clădirile noi o asigură, cum este cazul în Vérossaz, 600 de locuitori.





Switzerland and civil protection
Picture:
Switzerland is the only country in the world that could house its entire population in bunkers in the event of a nuclear attack.
Switzerland now has just over 300,000 bunkers capable of accommodating 9 million people, more than its population. Even the new buildings provide for it, as is the case in Vérossaz, 600 inhabitants.
Stéphane Guibert / Rares Mihai Florescu